About the founder of Heaven's Tree

Greetings and welcome to the genesis of a unique trinity of websites that, God willing, will have deep and lasting impact.
I've been on a journey that brought me from addictions to freedom, from despair to hope, from darkness to light. The many challenges and benefits I've experienced along the way have compelled me to share the good news about life-changing solutions and healing pathways I've discovered. These valuable discoveries have come through extensive research, personal trials, and the grace of our loving Father.

And although my initials are MD, I'm not a medical doctor. I'm mainly a communicator, a relay or pointer, if you will, to the Source and solutions that work. This may be why I pursued my M.A. in Communications at Regent University and worked in the fields of human resources, video, filmmaking, devotional writing, and photojournalism. I may never be endorsed by a pharmaceutical company or the AMA, but since my childhood I've wanted to help people the best way I can, being convinced that my initials were MD for a reason.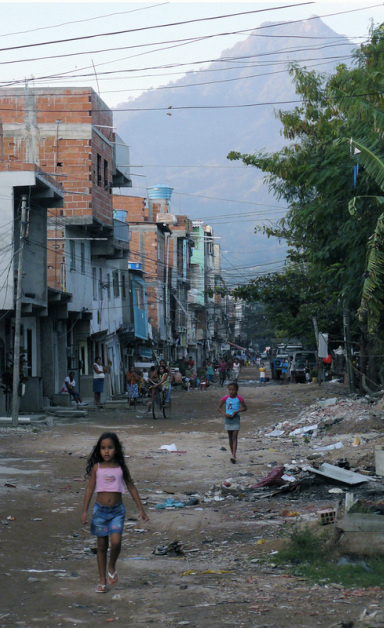 From one of our mission trips to the outskirts of Rio De Janeiro
Sometimes life gets overwhelming

My experiences have covered
a lot of territory regarding troubles of all kinds,
whether my own, those I've known on the mission field,
or those of beloved family and close friends.

Like many of us, I've seen an increase in addictions, auto-immune
diseases, depression, anxiety, suicides, and more. I just can't stand by on
the sidelines any longer and watch a world of people suffer needlessly
when solutions are often just around the corner.

We sometimes don't know where to turn when things get difficult in life.
We may turn to the wrong people, places, technology, or substances
to get by. We may spend a fortune in money, time, or energy
before we end up exhausted from searching in the wrong places,
perhaps no better off than when we started.

Trust me, I know what that's like.

But whether it's help for so-called incurable diseases, peace
for a troubled soul, inspiration for the downcast, or just inexpensive
and fun ways to get in better shape, Heaven's Tree will offer branches
that lead to healing and joy for all who desire "a new normal"
and are ready to do what it takes to get there.
---
---
Heaven's Tree is primarily a ministry project that will eventually be supported through Amazon commissions for any purchases referred from this site. The main purpose of Heaven's Tree is not to make money and never will be. But in order to put the time and expense into the site that's required for maintenance and expansion, we feel these commissions will not interfere with our primary goals to benefit others in the most effective ways possible.